College endowments are increasingly complex. To stretch for higher returns and take advantage of their long time horizons, university money managers bet on hedge fund strategies, venture capital, emerging markets, and commodities. Many of the largest endowments hardly bother with U.S. stocks.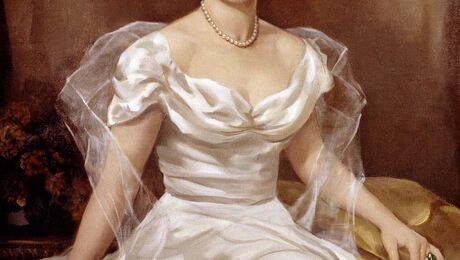 Yet a few Southern U.S. colleges lean on a distinctly old-school investment: a single blue chip stock that's paid out a consistently growing dividend. The schools, which include the College of William & Mary and Washington and Lee University, don't control this asset. Instead, they are tied to the fortunes of Atlanta-based Coca-Cola Co. through the Lettie Pate Evans Foundation, which holds the stock in trust for the schools and has provided them with hundreds of millions of dollars in dividend income over decades. The colleges count on the annual boost.
"It's a great life jacket to have," says Steven McAllister, vice president for finance at Washington and Lee. It came in handy in the college fiscal year ended in June, which was a tough one for most endowments—they lost about 2 percent on average. W&L, in Lexington, Va., saw a 1.4 percent loss in its internally controlled fund of about $1 billion. But it also has more than $400 million in Coke stock through the Evans fund. Those shares gained 15.5 percent. This fiscal year, the school expects to get about $13 million from dividends.
Evans's first husband, Joseph Whitehead, was an original bottler of the soft drink. After he died from pneumonia at age 42, she took over his Atlanta-based bottling business, which was separate from Coca-Cola. Bottlers buy concentrate from the soft-drink company, turn it into soda, and sell it under Coke's brand. As head of one of the biggest bottlers, she was appointed to the Coke board in 1934, becoming one of the first women in the U.S. to sit on a major company board. In the 1930s she also began exchanging bottling rights for stock, becoming a large shareholder.
When Evans died in 1953, she left assets worth $7 million to her foundation. It now has 67 million shares worth almost $3 billion, which are 95 percent of its assets. In the past decade, Coca-Cola stock has increased in price by more than two-thirds, to about $43. Its quarterly dividend has more than doubled, to 37¢ per share.
Evans divided her fortune among more than a dozen health, arts, religious, and educational institutions in Virginia and Georgia, including the colleges. Berry College near Rome, Ga., receives 20 percent, the largest allocation. About 60 percent of the market value of Berry's almost $1 billion endowment is tied to that of the trust. In 2015 the school received almost $17 million from the foundation, according to tax documents. "It's a very steady income stream," says Stephen Briggs, Berry's president. "From an operating budget point of view, it does help to insulate us from the market fluctuations, because it's based on the dividend."
Five percent goes to William & Mary. Washington and Lee gets 15 percent, and so does Georgia Institute of Technology in Atlanta. Georgia Tech, which has almost a quarter of its $1.8 billion endowment tied to the trust, named a building after Evans. Like most recipients, the school doesn't consider the Coke holdings when making allocation decisions in the rest of its portfolio.
The Evans Foundation shares an Atlanta office, a president and staff, and some board members with two other Whitehead family-related nonprofits and two related to Robert Woodruff, who, as president of Coca-Cola, appointed Evans to the board. Together the five groups hold 205 million shares, which is more than Coke's fifth-largest shareholder, according to data compiled by Bloomberg. "I'm surprised there's an almost stealth shareholder that's that big," says Ali Dibadj, an analyst at Sanford C. Bernstein & Co. who follows the soft-drink industry. "But I'm not surprised that they held on to the stock so long, given the long-term nature of their investment horizon."
Other colleges have been bolstered by single companies. Wesleyan University sold magazine to Xerox Corp. for stock, which it's since sold. Macalester College once held 10 million shares of Reader's Digest stock. That example also points to a risk of undiversified gifts: Macalester was limited in its ability to sell the shares, which later performed poorly, according to Brian Rosenberg, the school's president. The New York attorney general's office intervened in 2001, allowing the school to sell.
P. Russell Hardin, president of the Evans Foundation, says it sold some shares—about 2 million—for the first time in 2016, as a step to diversify. Coke's performance is the first topic at every trustees meeting. "Trustees have been rewarded by their decision to hold on to the Coke stock," says Hardin. "But that's an active discussion every time." He says some of the colleges consider having so much money in one stock a mixed blessing. Still, Hardin adds, "that dividend has paid a lot of tuition over the years."
Read more: http://www.bloomberg.com/news/articles/2017-04-20/how-a-gift-of-coke-shares-helped-make-these-colleges-richer