Campaign group Plantlife unveils list of top 10 endangered species and calls for better management of road verges that have become habitats of Britains flora
Some of the UKs rarest plants are at risk of extinction unless action is taken to look after the road verges that have become their final refuge, a charity has warned.
Species such as fen ragwort and wood calamint are now only found on road verges, with fen ragwort hanging on in just one native spot near a burger van on the A142 in Cambridgeshire, conservation charity Plantlife said.
Other plants such as sulphur clover, crested cow-wheat and wood bitter-vetch have lost much of their habitats in meadows, pastures or woodlands and are now most frequently found on the side of roads.
In total, Britains verges are home to more than 700 species of wild plants, with 12% threatened with extinction or heading in that direction, Plantlife said.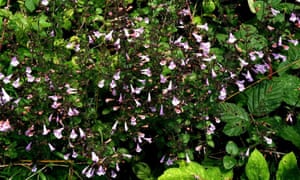 Read more: https://www.theguardian.com/environment/2017/apr/24/uks-rarest-plants-are-at-risk-of-extinction-charity-warns